Every day there seems to be a new update in social media land. Last week in particular there was loads happening. To help you stay up to date with the latest, here's a breakdown of what really caught our eye recently.
Last Tuesday, Mark Zuckerberg announced that a Facebook dislike button would be coming to Facebook soon.
Facebook hopes the new feature will make it easier to express "empathy" for others, as not "every moment is a good moment." So don't expect a thumbs down button as such, if you believe the buzz, it could simply just be a sad face emoji of sorts.
Recently Facebook updated messaging features for Pages to help people and businesses connect faster and more conveniently. Last week they added even more new features to Pages to make it easier for businesses on Facebook to highlight important information and reach their goals. The new features include:
New and more prominent call-to-action buttons
Testing of several new call-to-action buttons on mobile, including "Call Now," "Send Message" and "Contact Us," is also underway.
Shop section helps retail businesses bring their products to the forefront of their Page
Services section enables professional services businesses to showcase a list of their offerings at the top of their Page.
Pages layout is being updated so information is easy to find without lots of scrolling and clicking.
Update your Page for mobile
Make your business more accessible on mobile today by adding new sections and a call-to-action button.
Instagram have updated their app and now users are able to post landscape or portrait photos, in addition to the regular square photos, which have always been supported by Instagram.
Starting this month, advertisers both large and small can run campaigns on Instagram. In addition, ads are now available in more than 30 new countries—including Italy, Spain, Mexico, India and South Korea—and will be launching in markets around the world on Sept. 30.
Advertisers also have access to new ad formats that help them achieve a variety of objectives, allowing people to learn more about something that interests them or shop for a product right from Instagram.
When you're using the camera to take a selfie, just press and hold on your face to activate Lenses. You can play with Lenses before taking a Snap — just select one from the row at the bottom and follow the on-screen instructions.
Replay is used to relive snaps (or ones we weren't paying attention to) just one more time before they disappear. Limited to one Replay per Snapchatter per day, now U.S. Snapchatters can purchase extra Replays, starting at 3 for $0.99. Expect this to be rolled out to other countries including Australia soon.
You'll also find some fun surprises in this update, including Trophies (tucked above the camera).
Stripe, the company that powers Twitter's "Buy" button, has released a new and universal button merchants can use to sell across apps. Called Relay, it connects with the sellers' existing inventory, so users don't click "Buy" only to find out the item is already sold out.
And that's a wrap!
Take control of your social media marketing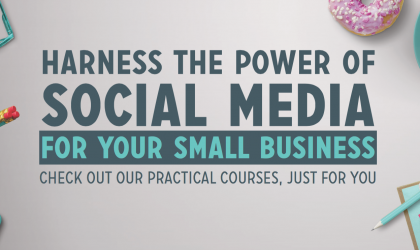 See you next week
Darnelle
[otw_is sidebar=otw-sidebar-1]