Meeting space for hire Cronulla
Our stylish and inspiring meeting space, suitable for 2-8 people, is available for hire on short notice.
Perfect for private consultations, job interviews or team and client meetings.
Included in your room fee is:
Flatscreen smart TV with internet access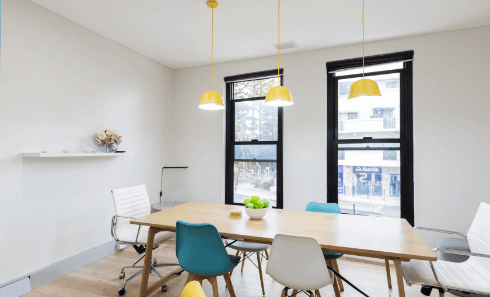 Meeting table for 8-10 people
Break-out space with lounge chairs
Whiteboards and markers for collaboration

Hourly
Minimum 1 hour.
$50+GST per hour
Full Day
Max 8 hours.
$300+GST per day

Full Day (Weekend)
Max 8 hours.
$300+GST per day
Get in touch and we'll get right back to you.
DO YOU WANT TO GET SPECIAL NEWS?