This week's Seriously Simple News delivered direct to you in delicious, bite-sized pieces.
Pinterest adds new emoji reactions and chat features to group boards
With Pinterest showing its dedication to evolving Group Boards on its platform, Pinterest has rolled out Group Chat options and reactions. Reactions "borrowed" from Facebook (with LinkedIn recently successfully rolling out their own version), will set to focus on increasing engagement and Group Chat and messaging functionality, set to increase micro engagement, with Pinterest reporting that 98% of Group Boards are shared between two people only.
Read the full article here.
LinkedIn reintroduces LinkedIn Events (just like Facebook but on LinkedIn)
B2b marketers sighed a collective sigh of relief last month when LinkedIn started its roll out of LinkedIn events pages. For those of us that were working with the platform back in 2008, you may remember the old version which pretty much flopped.
It's now back bigger and better, and the organiser functionality should finish rolling out in the next month or so, giving users the ability to organise their own events (not just participate as an attendee)
More information from LinkedIn here.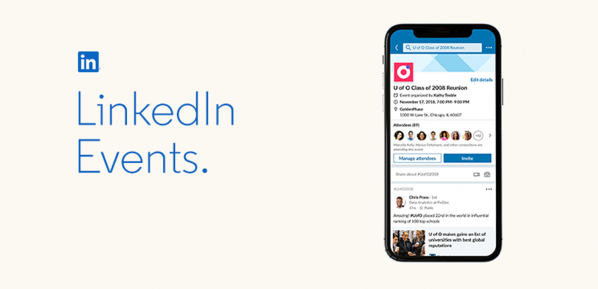 Facebook pushed more video functions for users
Facebook has announced a range of new video features and tools last week. The new updates are all around video in a bid to encourage more video content on the platform.
More information on the updates to be rolled out to Facebook Live and Watch Parties here.
Instagram implements new restrictions on diet, health, fitness and cosmetic surgery ads
In a move that will affect health, fitness and cosmetic surgery brands, Instagram is rolling out new changes that will restrict advertisements to be shown to 18+ year olds only.
And you can say goodbye to those annoying miracle teas and unachievable transformations, as the new polices will move to tighten their control on the messaging and claims of these types of ads.
Full story here.
Like this post?
Subscribe to get the news delivered weekly to your inbox and stay ahead of the latest marketing news, tips and views.
Got something to say?
Get it off your chest! We'd love to hear your suggestions and comments on anything related to this post of marketing in general: Submit your comments below.