This week, we've curated 4 of our favourite new apps to make life easier (and fun) for small business owners handling their own marketing. Some make your content better organised, while others connect you with your workforce. If you haven't already, download them so you can love them as much as we do.
At K.I.S.S we're big fans of Google hangouts. We'll jump on internally with K.I.S.S team members as well as hold regular meetings with clients. It's convenient, free and user friendly.
Google hangouts are a communication platform for instant messaging, voice and video calls. Google has invested a lot into improving its Hangouts service and also launched a dedicated website for Hangouts last week. This will be great for users who prefer to hangout from their desktop. The URL for the standalone Google Hangouts website is hangouts.google.com. 
Need a video FAST? The simplicity of this video app is one of the quickest ways to record a video on the market.
Simply open the app and FastCap begins recording. After you finish recording you can edit, save or share them to other apps.
Flipboard is an awesome content curation app, touted as "your personal magazine" you can find, follow and collect stories on the topics you love.
While not new, they recently added new personalisation tools so now you can you can fine tune the articles that appear in your home feed, while reading any story in the app by choosing "more like this," "less like this," or mute a source entirely.
Giphy Cam offers a simple way to make your own GIFs: a perfect way to generate engagement across your social media content strategy. Begin with a video or burst of several photos then add filters, animations and other special effects.
Record your life or expand your brand story with a series of GIFs made with GIPHY CAM.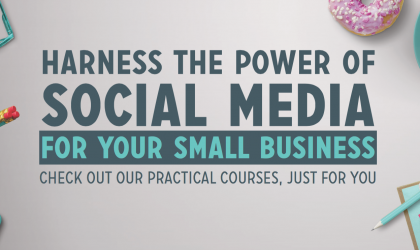 See you next week
Darnelle
[otw_is sidebar=otw-sidebar-1]